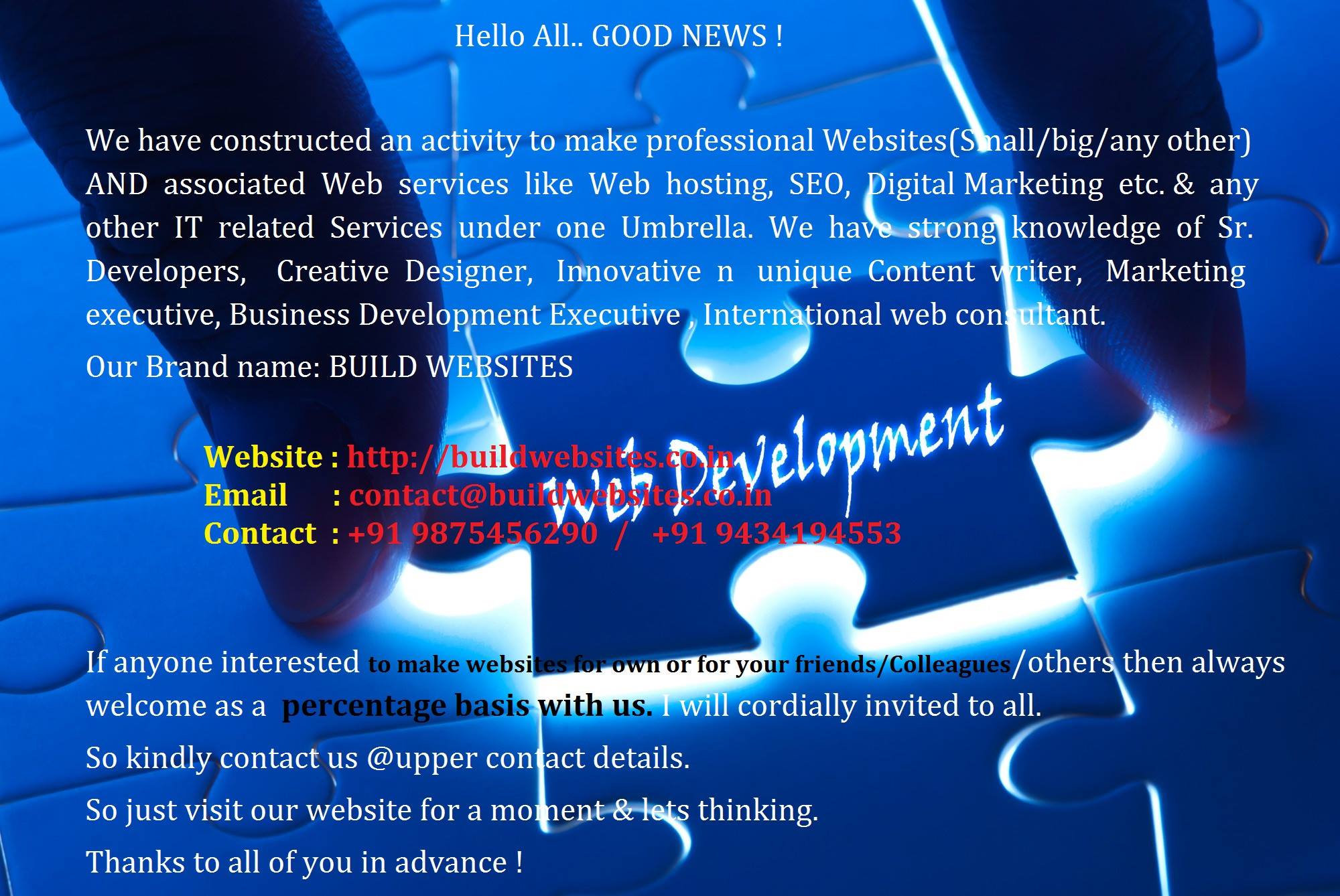 We have constructed an activity to make professional Websites(Small/big/any other) AND associated Web services like Web hosting, SEO, Digital Marketing etc. & any other IT related Services under one Umbrella. We have strong knowledge of Sr. Developers, Creative Designer, Innovative n unique Content writer, Marketing executive, Business Development Executive , International web consultant.
Our Brand name: BUILD WEBSITES
If anyone interested to make websites for own or for your friends/Colleagues/others then always welcome as a percentage basis with us. I will cordially invited to all.
So kindly contact us @upper contact details.
So just visit our website for a moment & lets thinking.
Thanks to all of you in advance !
Category : Website Design, Website Development, Website Expert, Digital Marketing, Website Build
Dated. 15 June 2018